Acre Hall in the community
Choir Singing
Our Choir have performed at a few local venues this year and were lucky enough to receive a cheque for £50 from The Heart and Stroke Association towards our school fund.
Regular visitors into school include volunteers from 'Intergen' who come to listen to children read on a weekly basis.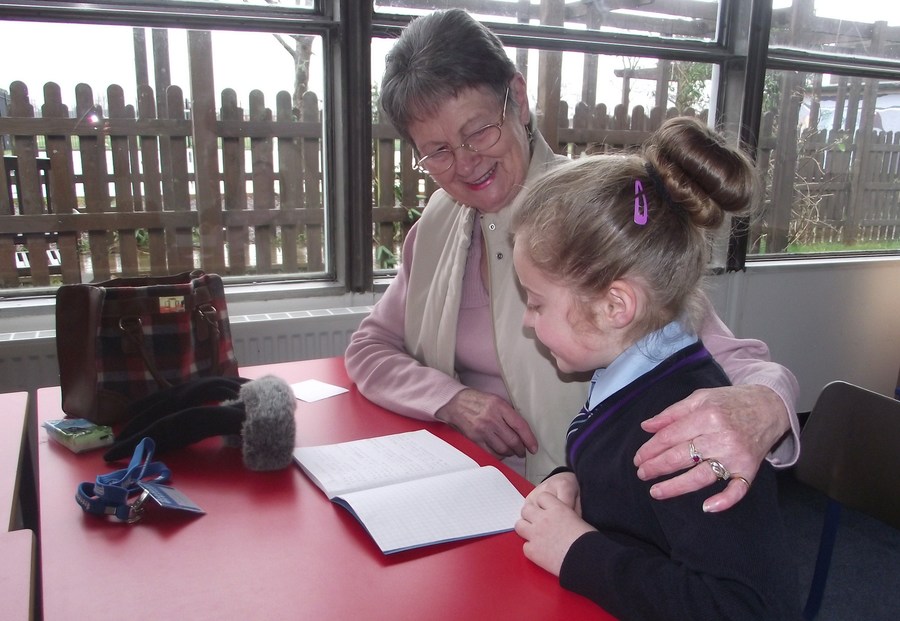 We have also recently started a 'beginners' knitting class run by another 'Intergen' helper.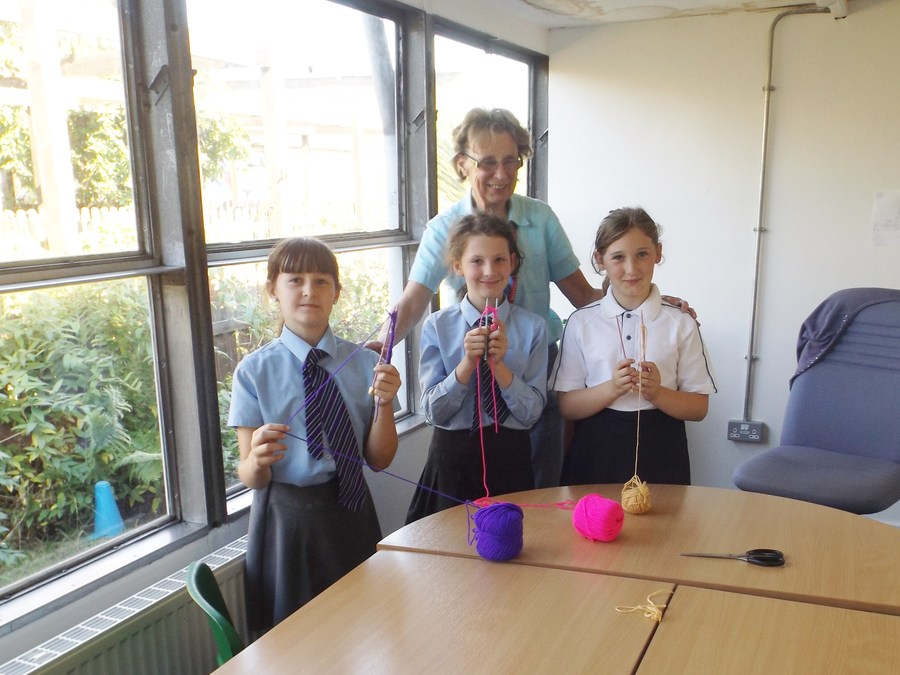 City Centre Ministries, run by Steve & Irene Brown pictured below, collect our harvest contributions each year and distribute them to homeless people in Manchester town centre.
We held a Macmillan Coffee Morning after our Harvest Festival in October, click here to see a letter from them. - Macmillan Coffee morning.